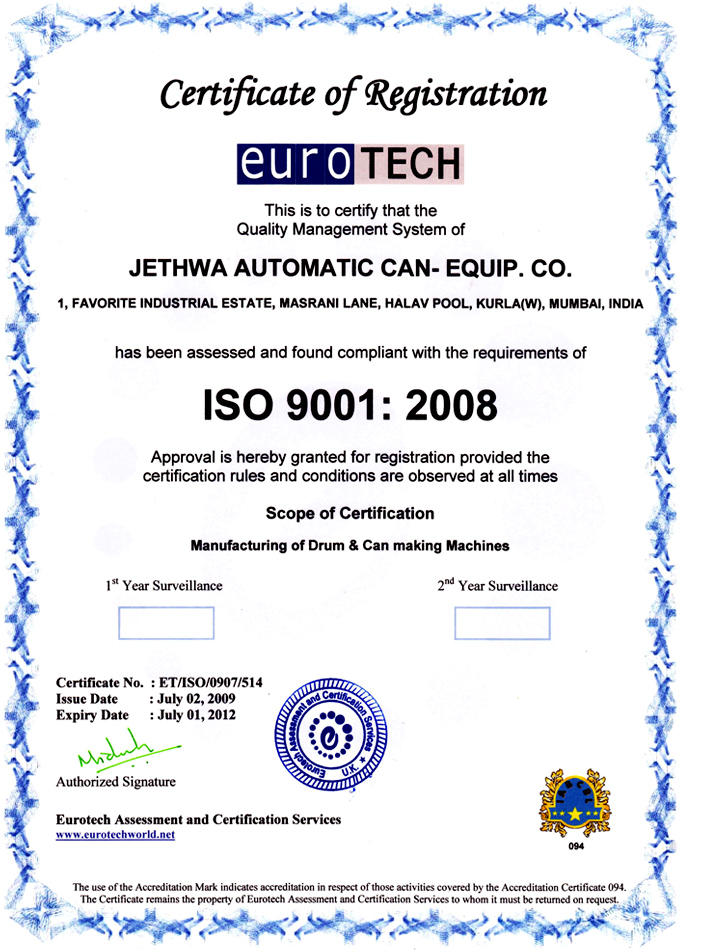 Click to image for Zoom
×

"With the immense focus on Quality, the company's products and processes have gained the ISO 9001: 2008 Certification"
Skilled Workforce: The enthusiastic workforce of the company is highly skilled and hardworking. All have years of experience under their belt in the manufacturing of machinery.
Well Qualified Engineers: The engineers supervising the workforce are highly qualified, armed with graduate degrees in engineering. They too have a vast experience of working in this industry.
Quality Supervision: During the manufacturing, a strict supervision check is carried out at all stages to ensure the finest possible quality. All the components used are well tested before assembling.
Research & Development Department: We have set-up an R&D Department which enables us to constantly be in an evolution stage to bring out more and more innovative products.
Long lasting products: The technology with which the machinery is made enables the minimization of wear and tear so that they last longer.
The company's rich history of awards, clients from around the globe and every corner of the nation is an open proof of our quality work.