Power Press And Dies (Top And Bottom)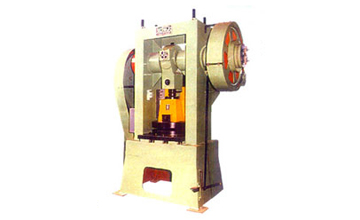 This press whether pillar type or fix type all are designed to suit for their particular functions & these presses can be utilized for cutting, blanking, piecing & embossing on sheet, We offer, embossing die as well as compound (cutting embossing type dies) .These presses are compatible with both type of dies while designing of these presses, the things that have been taken care of are heavy structure cross section, rigidity, stability & excess continues production.
Introdution
We present to you through this catalogue, the complete range of Semi-Automatic Machinery & equipments for producing Drum-Barrel & Buckets in various ranges for packing Edible Oil, Paint, Chemical, Perto-chemical and Petroleum products. The importance of our machines rest on the modem and functional design based on many years of development, finest workmanship backed by a team of first class craftman.
Today the firm is a leader in sheet Metal machinery, which covers a range of not only Drum-Barrel & Buckets plants but also Tin-plate container manufacturing machinery plant.
The firm exports to the sophisticated world markets, a proof of top quality & superior craftmanship. All products, described of illustrated are subject to change without notice.
Request a Quote